Gourmet Cafe
Our magnificent, brand-spanking-new Cellar Door near Brisbane and the Gold Coast is now open. You can visit unannounced on Thursdays and Fridays for antipasto platters from 11:00 to 14:00. Saturday and Sunday we have our full grazing menu from 10:00 to 16:00. Enjoy the ambience, the food, the wine and the thrill of just being in this little slice of Heaven. Our goal is to make you feel welcome, provide a haven for relaxation and embellish the experience with excellent food and wines of unparalleled quality. If you are joining us for lunch, we recommend you book a table.
The culinary offerings will vary daily and feature fresh farm produce, crusty bread and seasonal surprises. Kate Raymont, from The Vintage Pickle on the crest of Mt Tamborine, will create delicious morning teas, gourmet lunches and decadent petit fours to help you through the day. Towri Sheep Cheese Farm will keep us stocked with their now-famous offerings and Summerland Camel Dairy have filled our freezer with their extraordinary ice creams. Waters, juices, teas and coffee will also be available. Given our strong regional links, local craft beers will be chilled and ready.
Weekdays are available by appointment.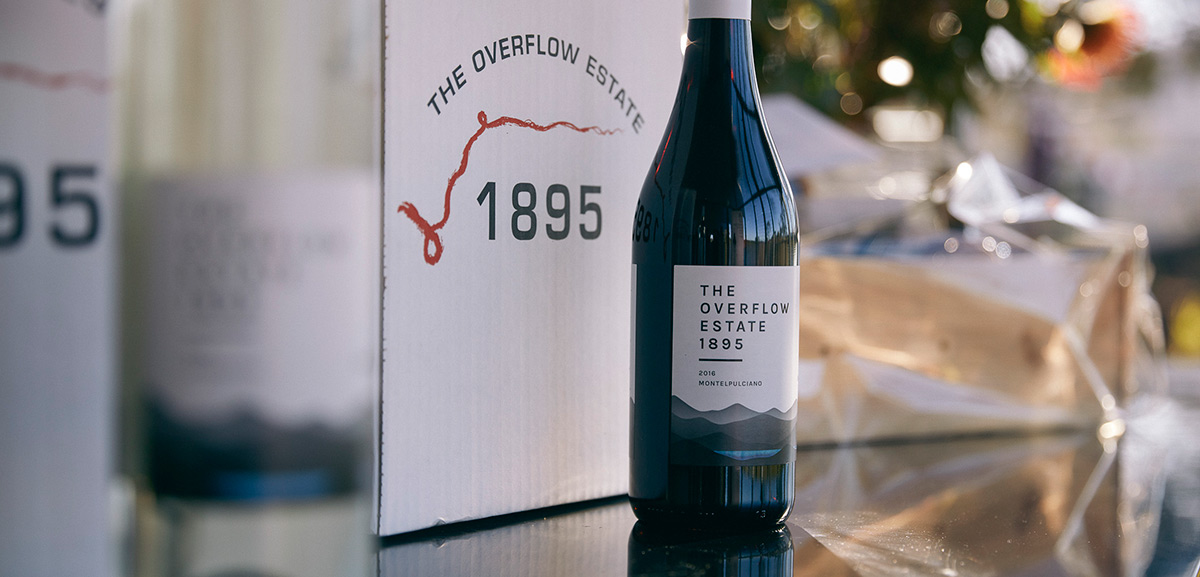 Offerings will include Mediterranean antipasti, steaming soups on a cold day, olives, salads, warmed quiche, meats and farm fresh vegetables. Local condiments will provide the perfect garnish.
We understand the difference between average and excellent. We are striving for the pinnacle. Dietary restrictions are easily catered for and handled without fuss or fanfare. If your needs are out of the ordinary, feel free to call in advance.
Special occasions or larger groups deserve equally special attention. Call in advance on 0455 221895 (don't you love the mobile number!!) and give us the heads up. It will be our pleasure to assist. You can also contact us on info@theoverflowestate1895.com.au
You will appreciate that we are extremely proud of our product. It will come as no surprise to someone as discerning as you that we request you do not bring your own beverages or edibles.
There will be times when you crave for something unique. We just adore challenges. Call, email or send a carrier pigeon with your desires. We will do our best!!
CIN CIN.